USA 2022
travel
Between June and August 2022, I had the wonderful opportunity to visit Ran Cheng's group at the University of California, Riverside, to work on a (still ongoing, at time of writing) project. This post, however, is about the exciting things I got up to when I was not working!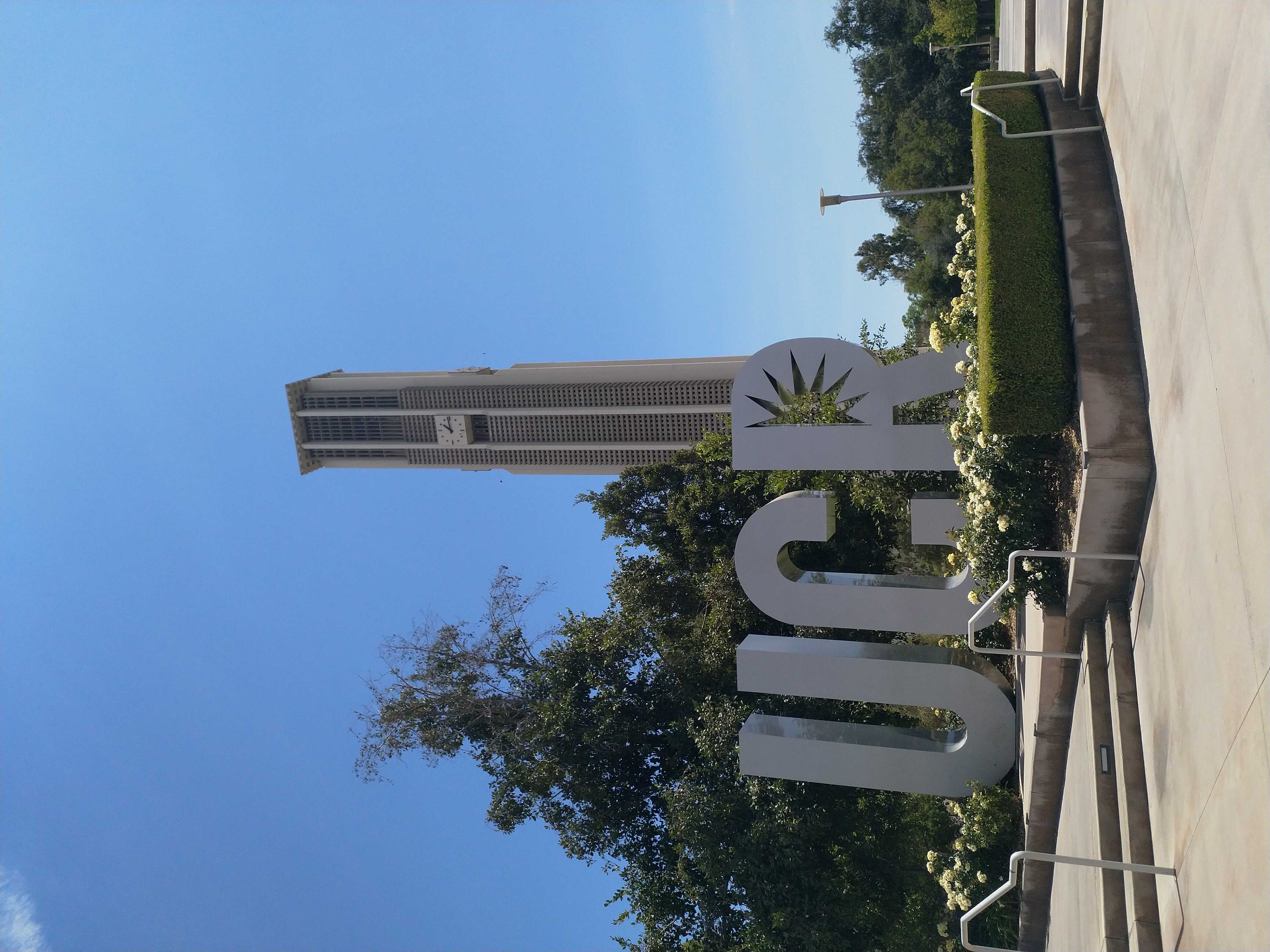 Rather than flying directly to Los Angeles, I decided that I would book my flight to Seattle, a city that I had been wanting to visit for a good decade. I would then take the Amtrak down to Portland, another city I'd been dreaming of going to for a good while, and then further onwards to Los Angeles and Riverside. I flew with Condor, and the flight was a pretty nice experience. On the way, I got a nice view of Mainz, the city I called home for the first year and a half of my PhD.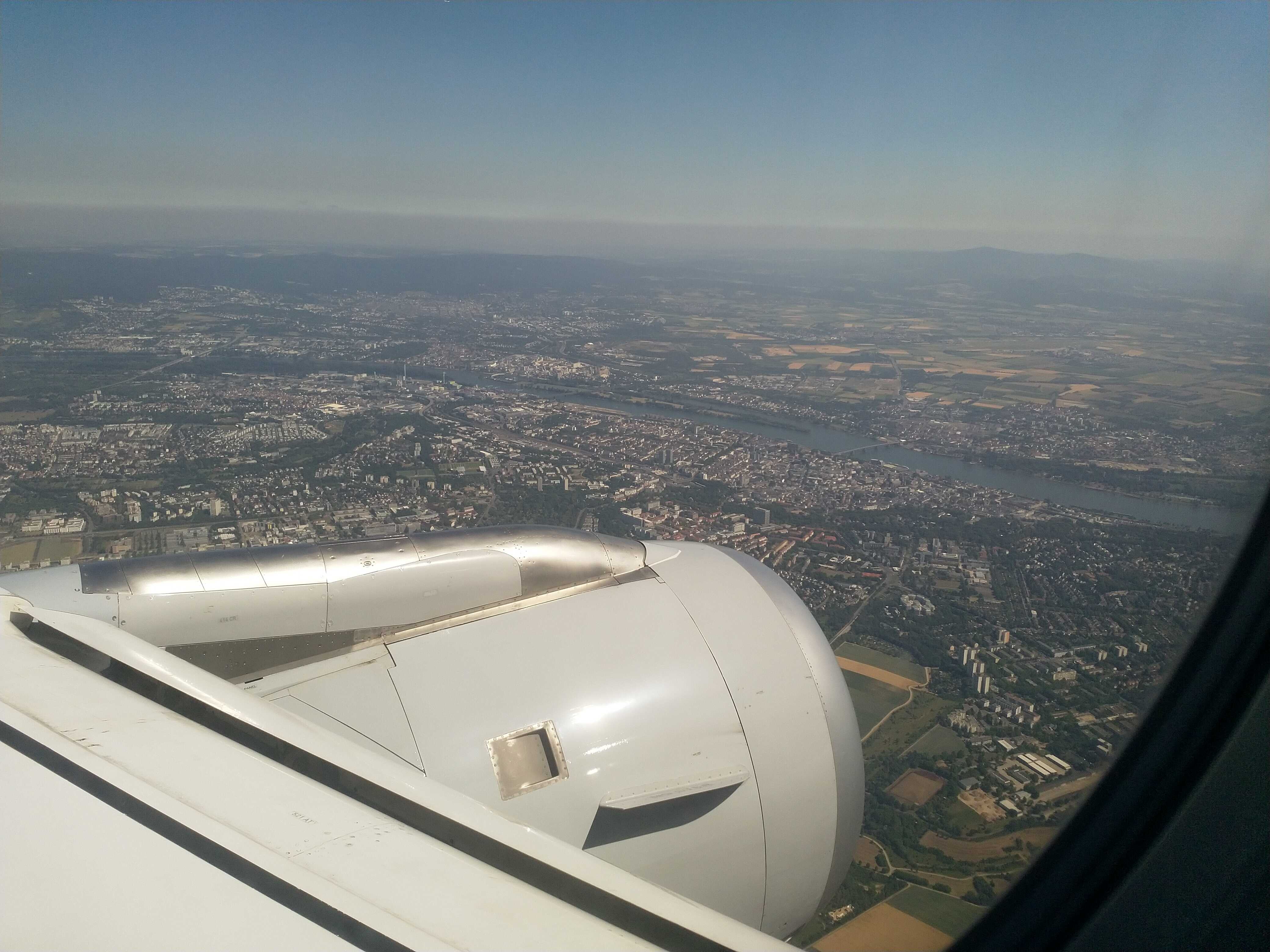 The plane's vegan meal was pretty fancy, even though I had to pay extra for it (I even got metal cutlery!).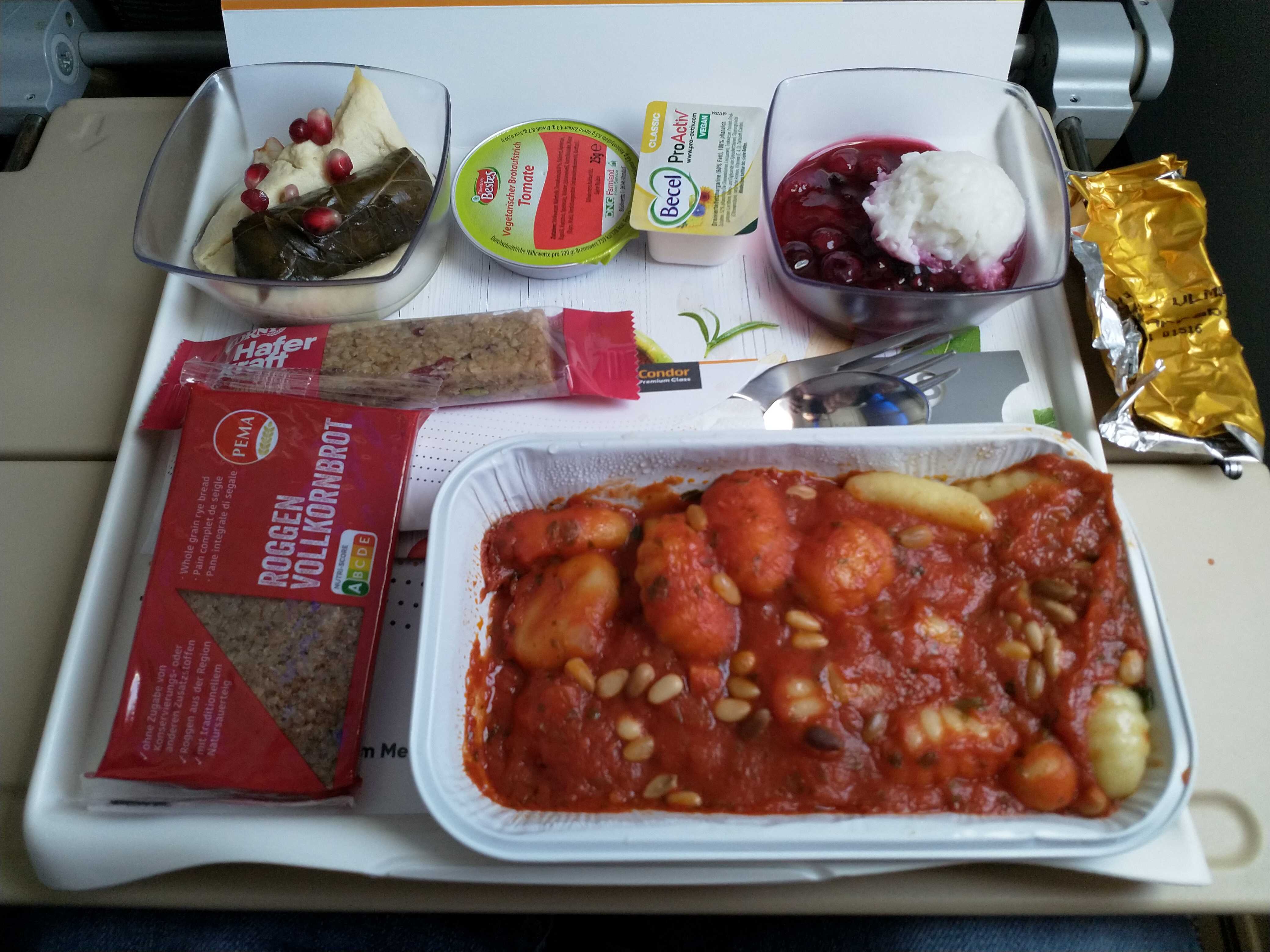 From the plane, there was also a nice view of Seattle's skyline.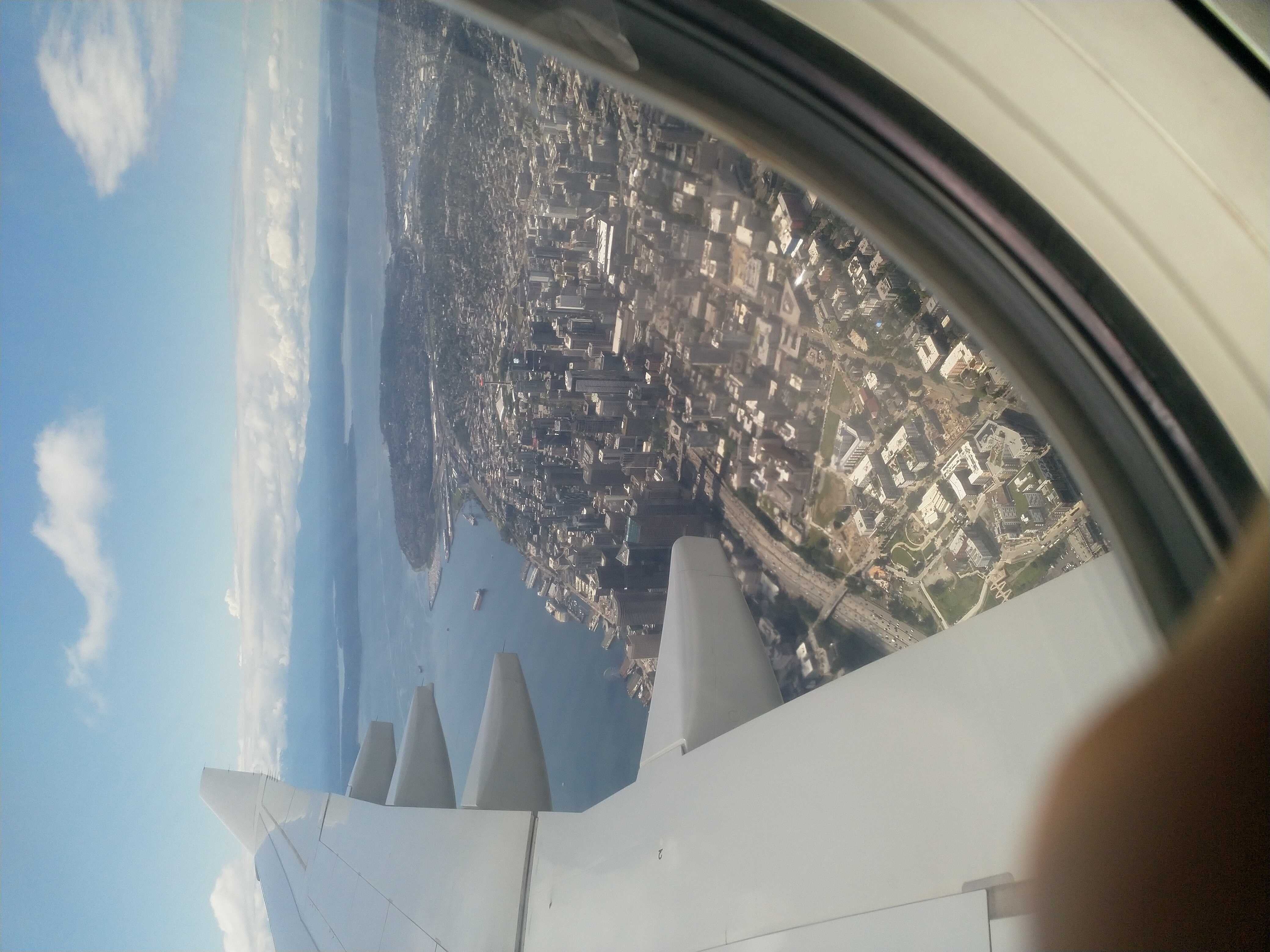 I had wanted to do some hiking in Seattle, as I had seen pictures and videos of the Pacific Northwest's amazing scenery, and I wanted to experience it for myself. Unfortunately, most hiking trails around Seattle are not so easily accessible with public transport. On weekends in the summer, however, there is a shuttle bus that takes you directly from the centre of Seattle to the nearby Mount Si, so I didn't have to miss out! I ended up joining a group of Amazon interns and hiking up to Teneriffe Falls. Around this area, there are some amazing viewpoints, like that shown in the picture below.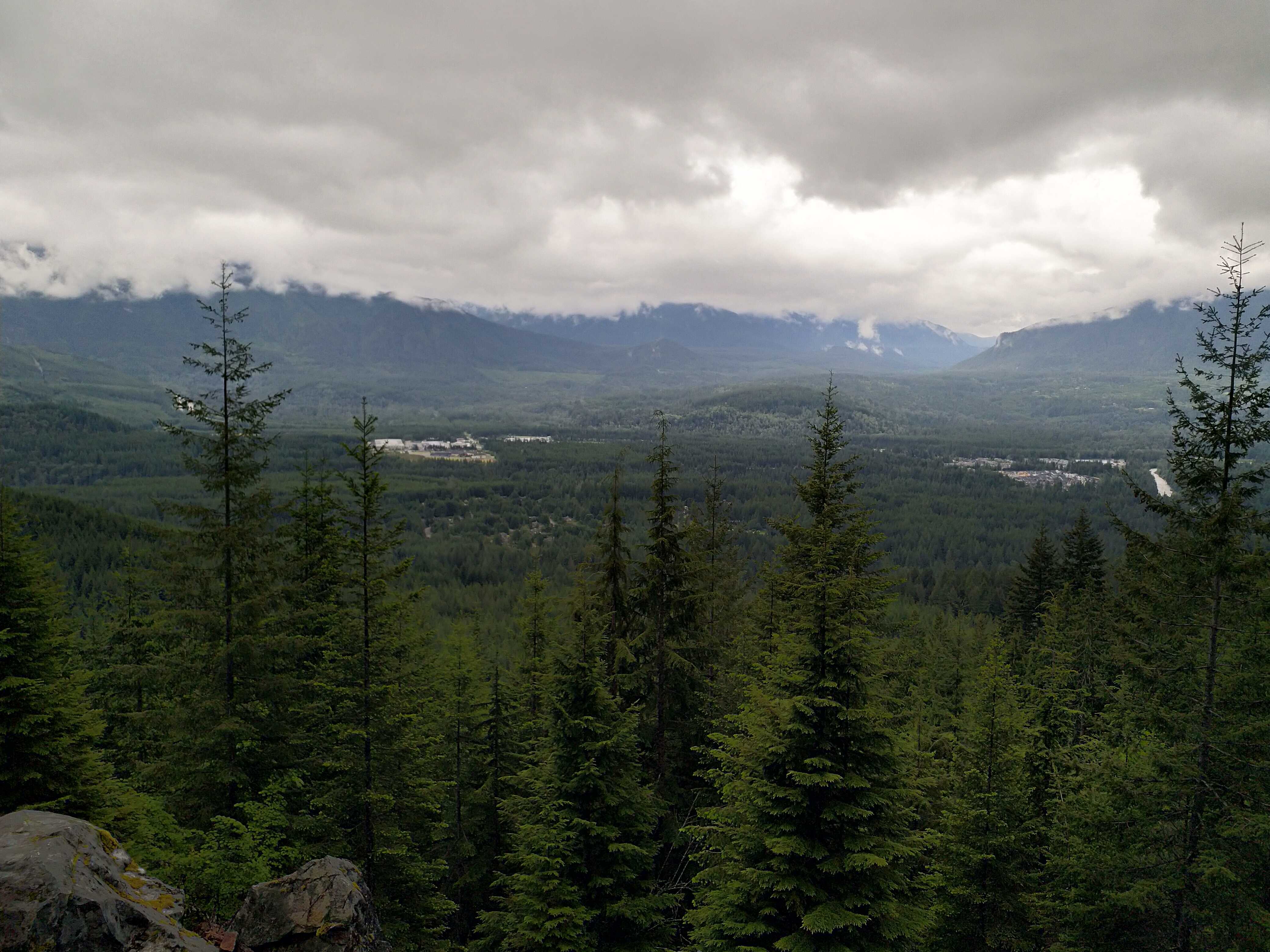 One thing not to be missed in Seattle is Kerry Park, which offers a view over the city's skyline. I timed my trip perfectly with the sunset and watched the city turn golden as the sun went down after an otherwise fairly gloomy day.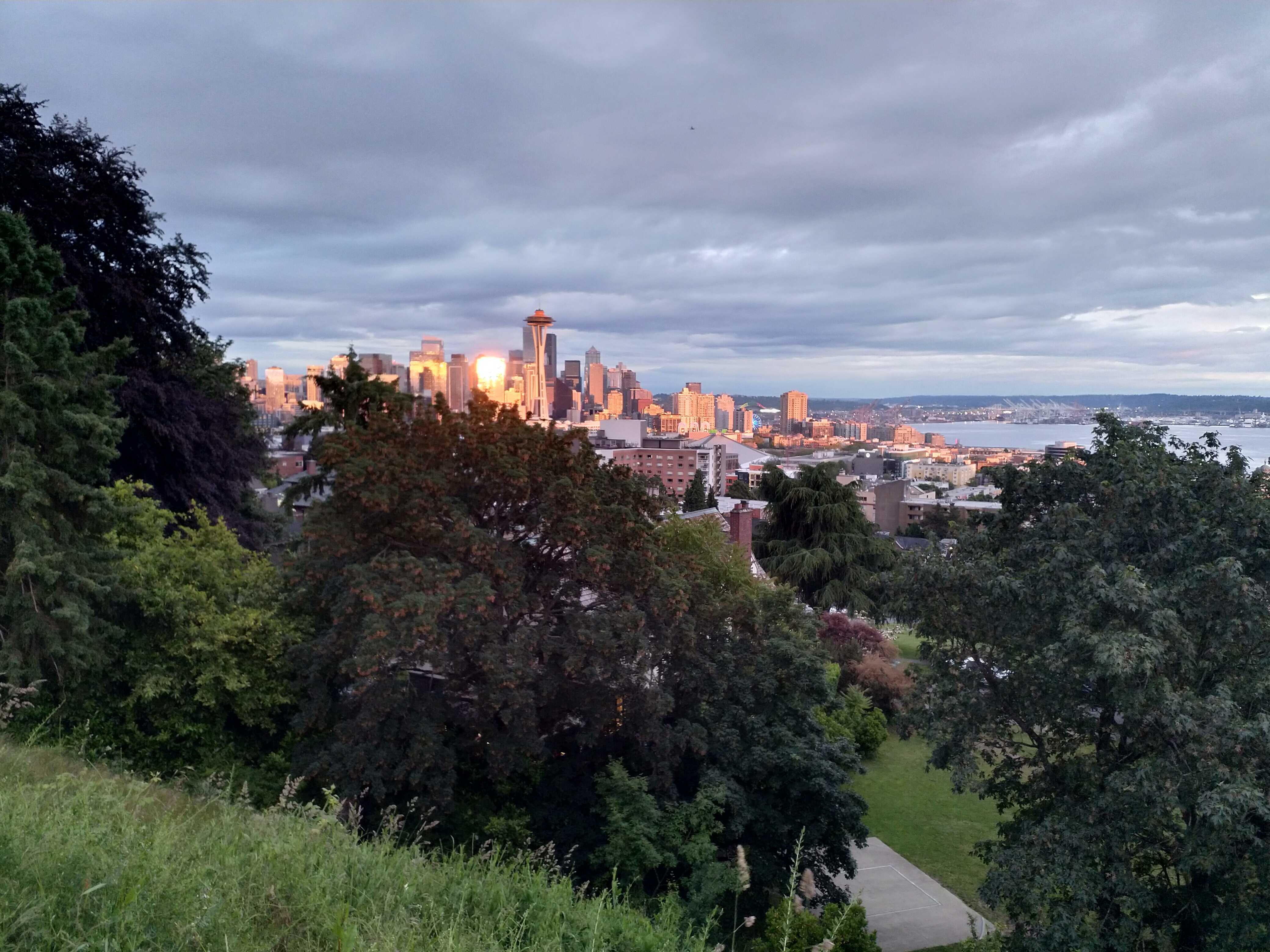 I had wanted to see more of the West Coast than just Seattle and Riverside, so I took the train from Seattle to Portland with the intention of staying in Portland for a few nights and then moving on further.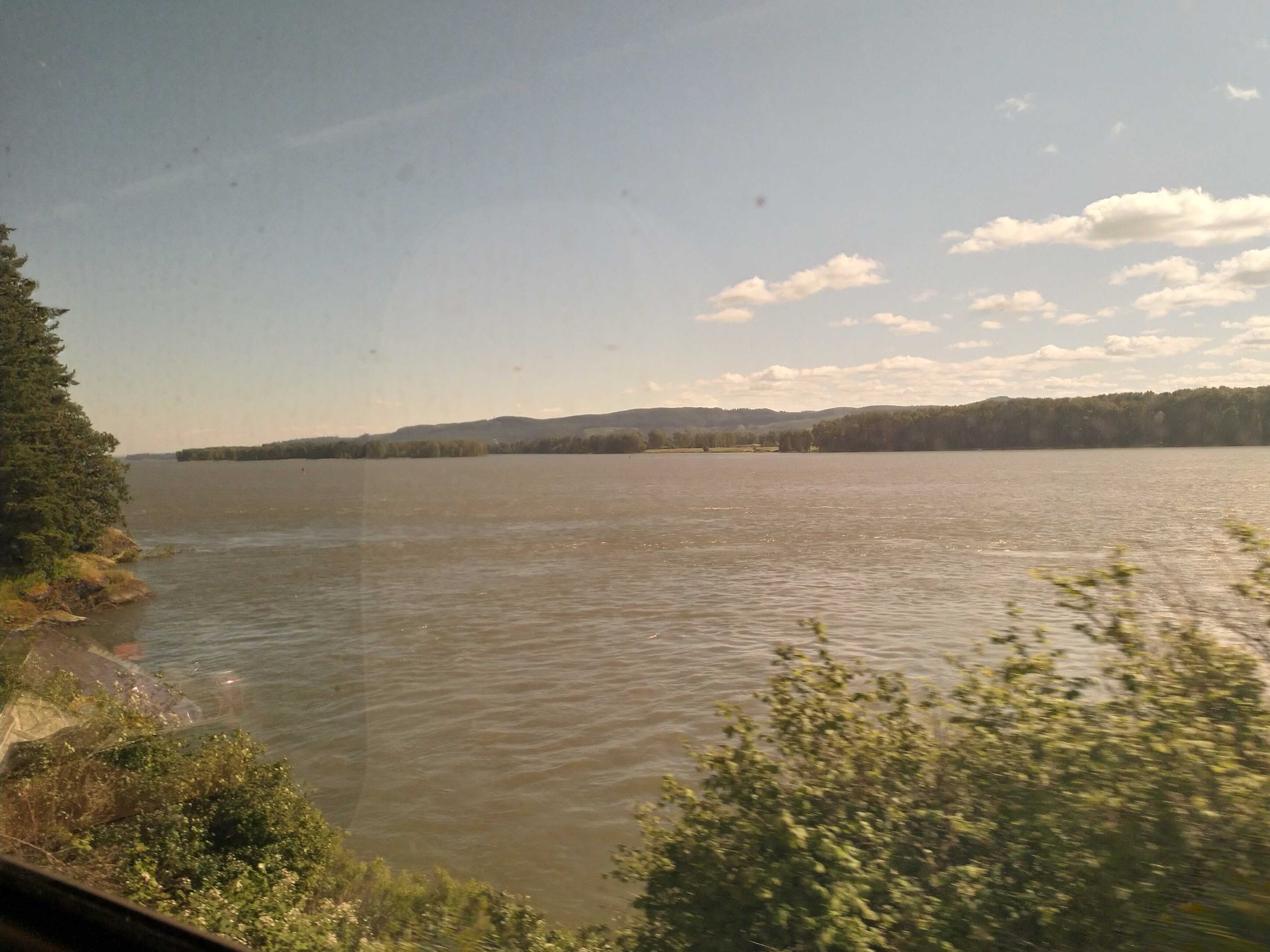 Portland was a fun city, and although I got the sense that there was less going on than in Seattle, I preferred the city as it felt, at least from my perspective, safer, and it generally seemed more green.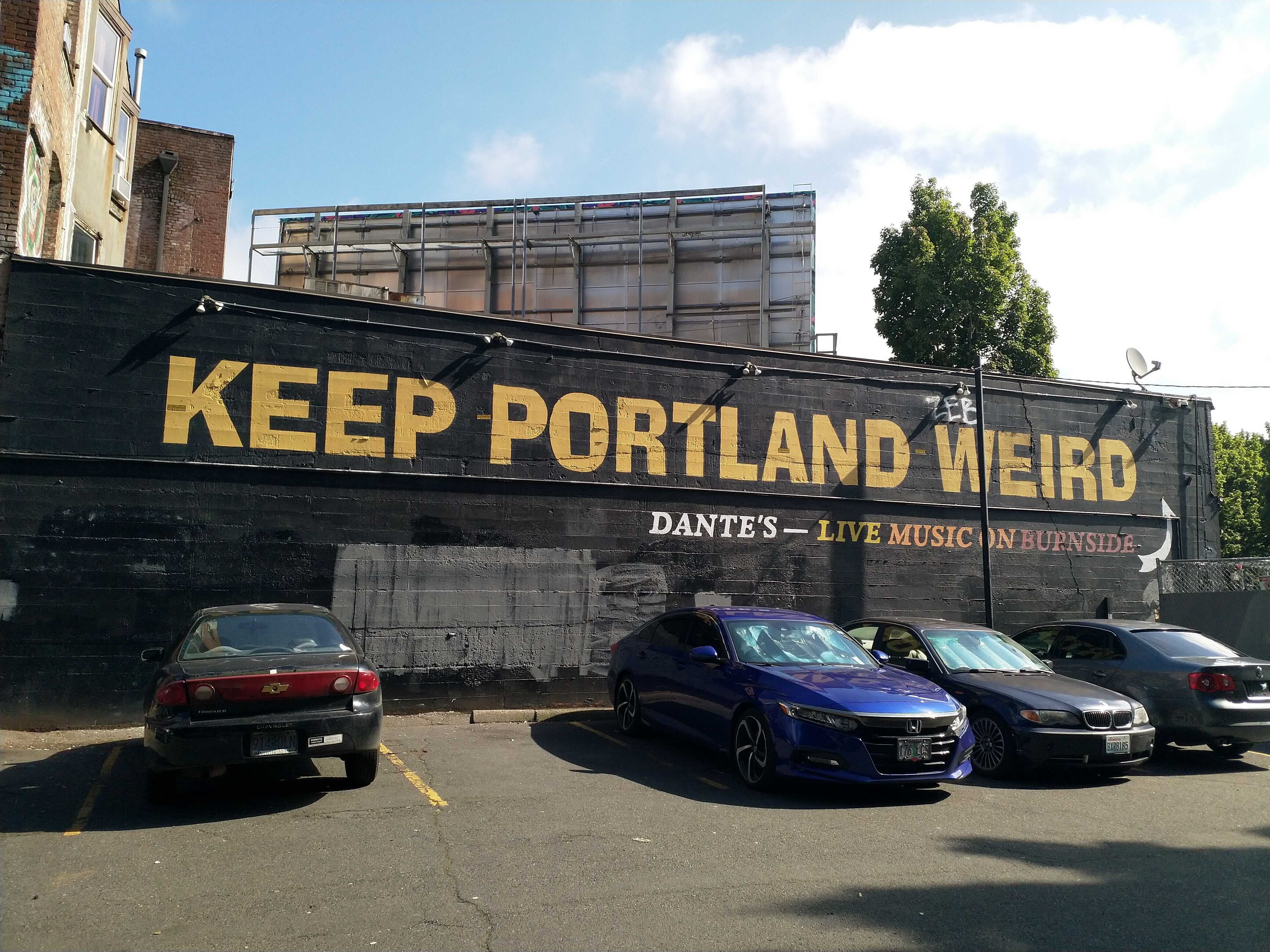 I enjoyed the couple of days I spent exploring the city and was able to visit the world's smallest park: Mill Ends Park, which is essentially just a bush on a traffic island, despite officially being designated as a park.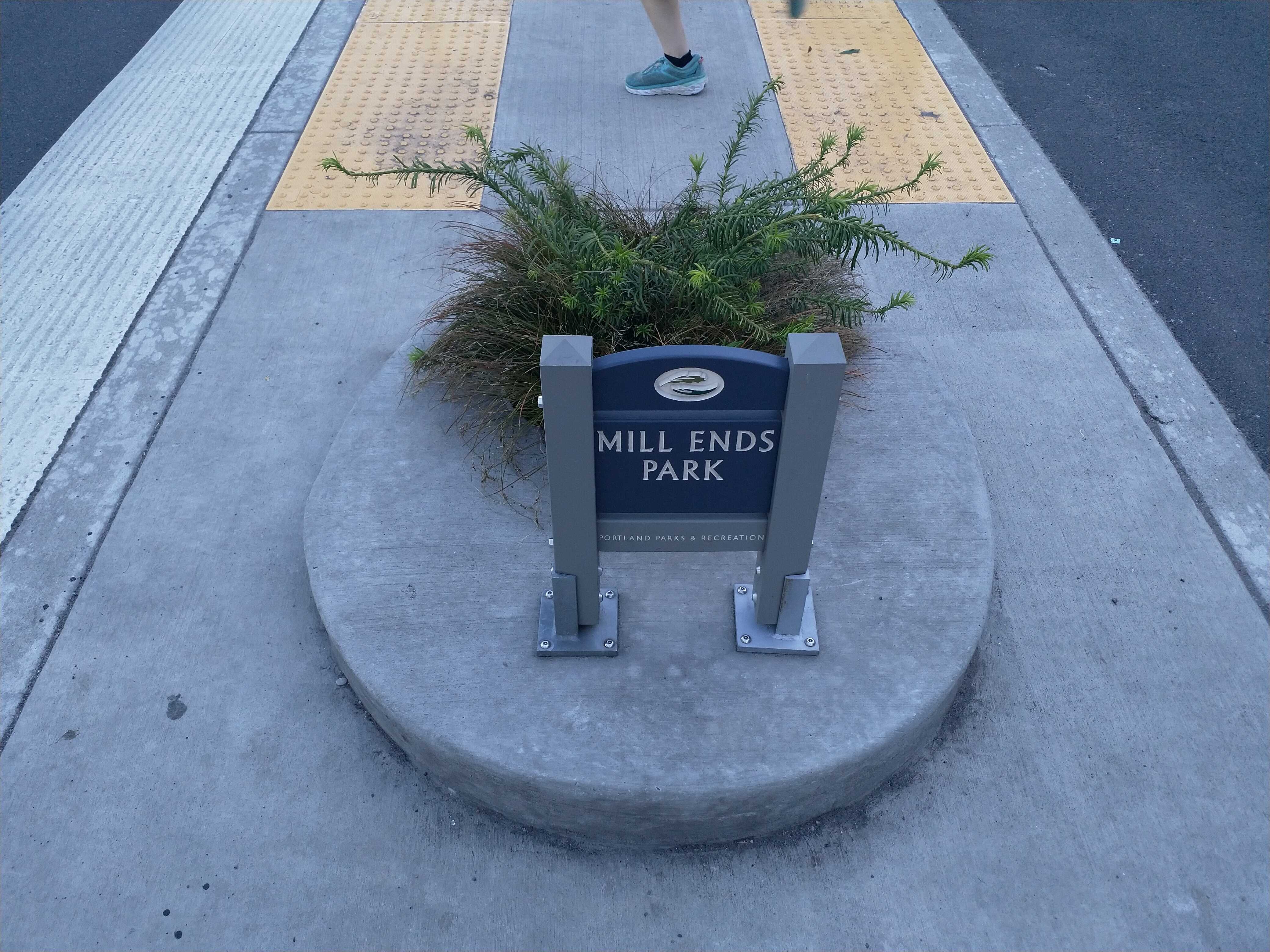 After my couple of nights in Portland, I had intended to take the Pacific Surfliner down to San Luis Obispo, a 25-hour train journey, where I would stay overnight, before taking another train to Los Angeles, and then to Riverside. However, on the morning I was due to make this journey, I woke up with a sore throat and a blocked nose. I had to go to the supermarket to get some food, and I decided to grab a Covid test. When I got back to my hostel, I took the test, and, lo and behold, it was positive.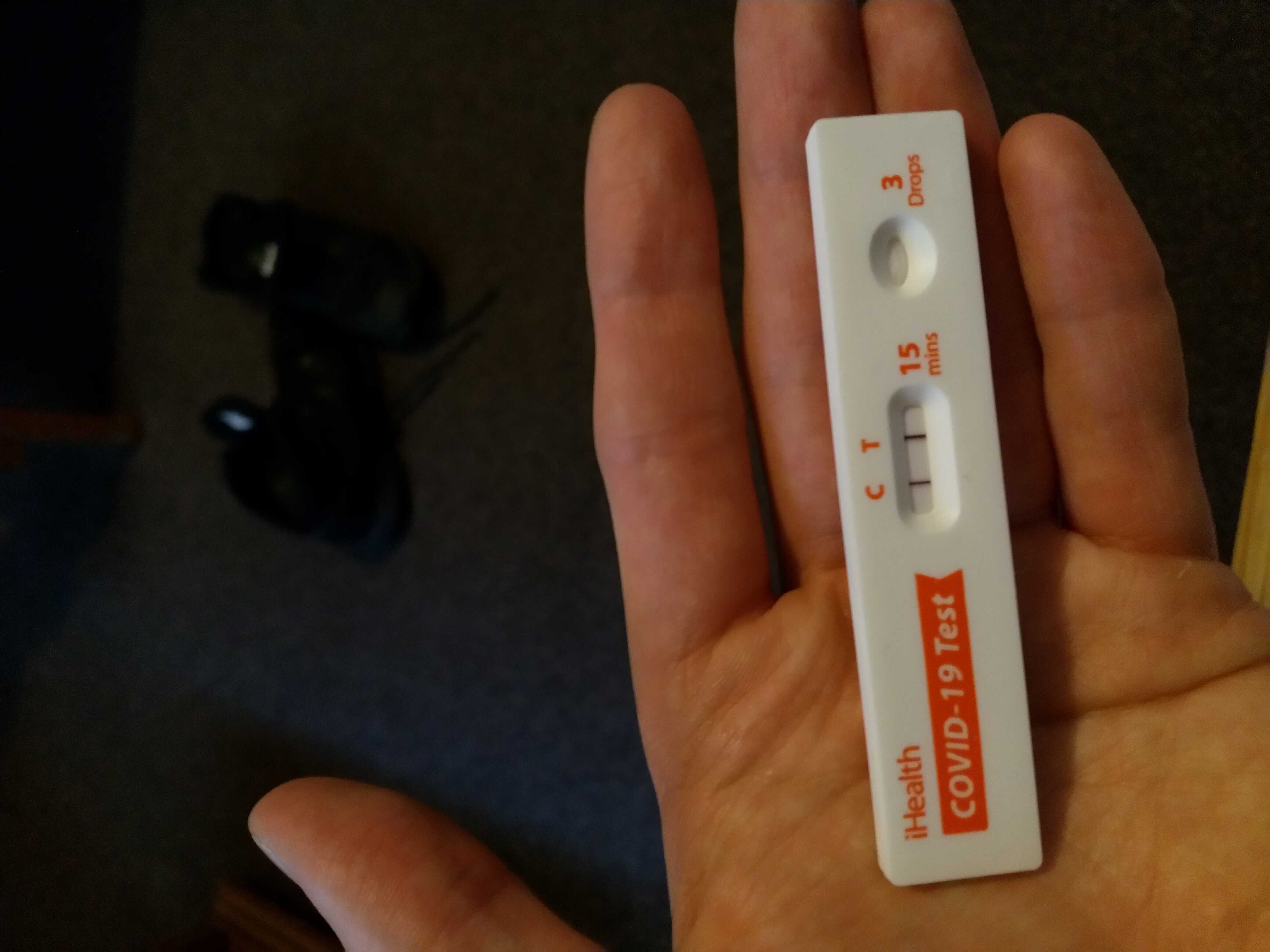 Fortunately, the staff at the hostel I was staying in, the HI Northwest Portland, handled the situation excellently and put me in my own room. I stayed in here for another week feeling sorry for myself, before finally taking a flight to Ontario International Airport, and arriving in Riverside.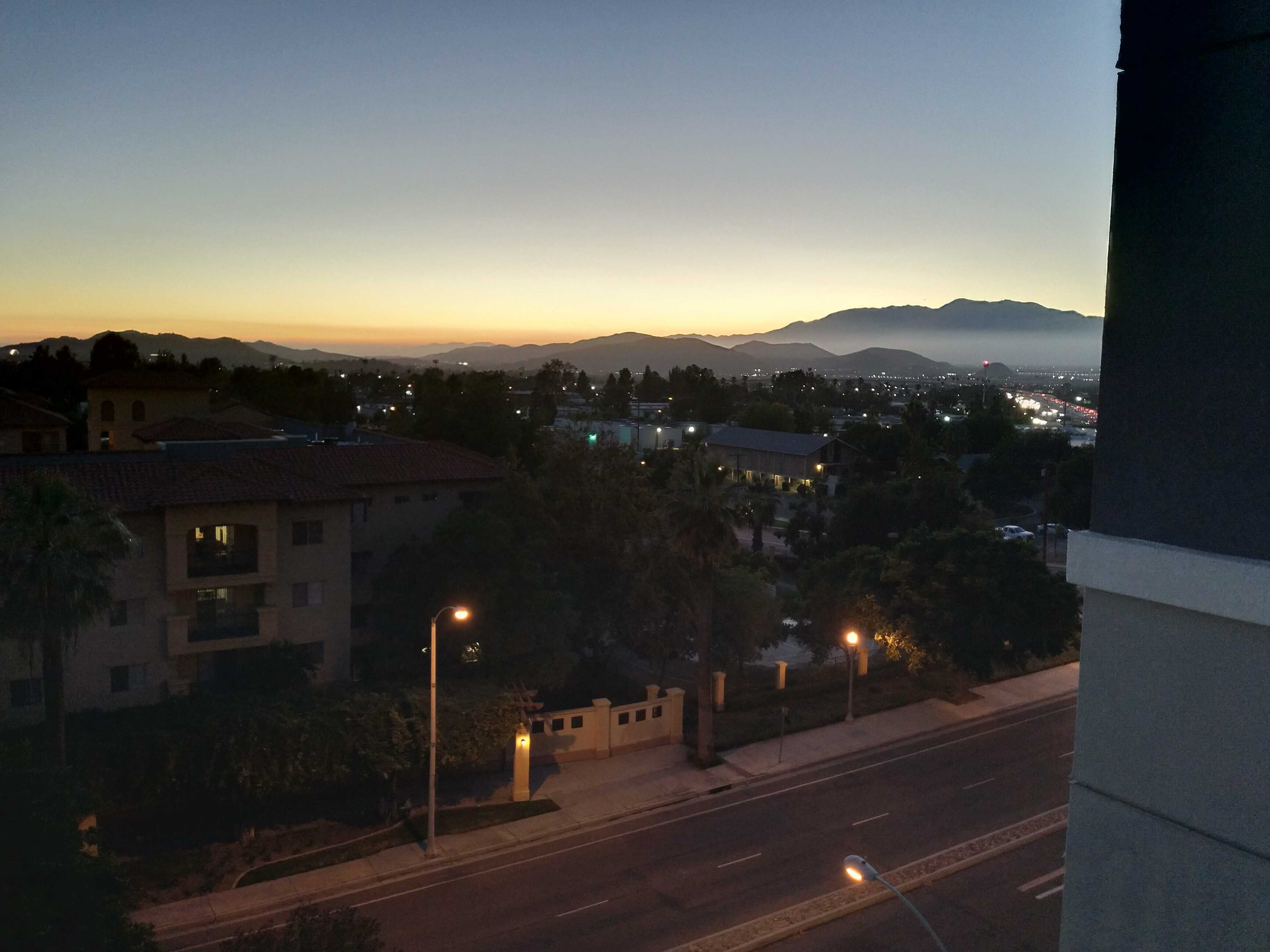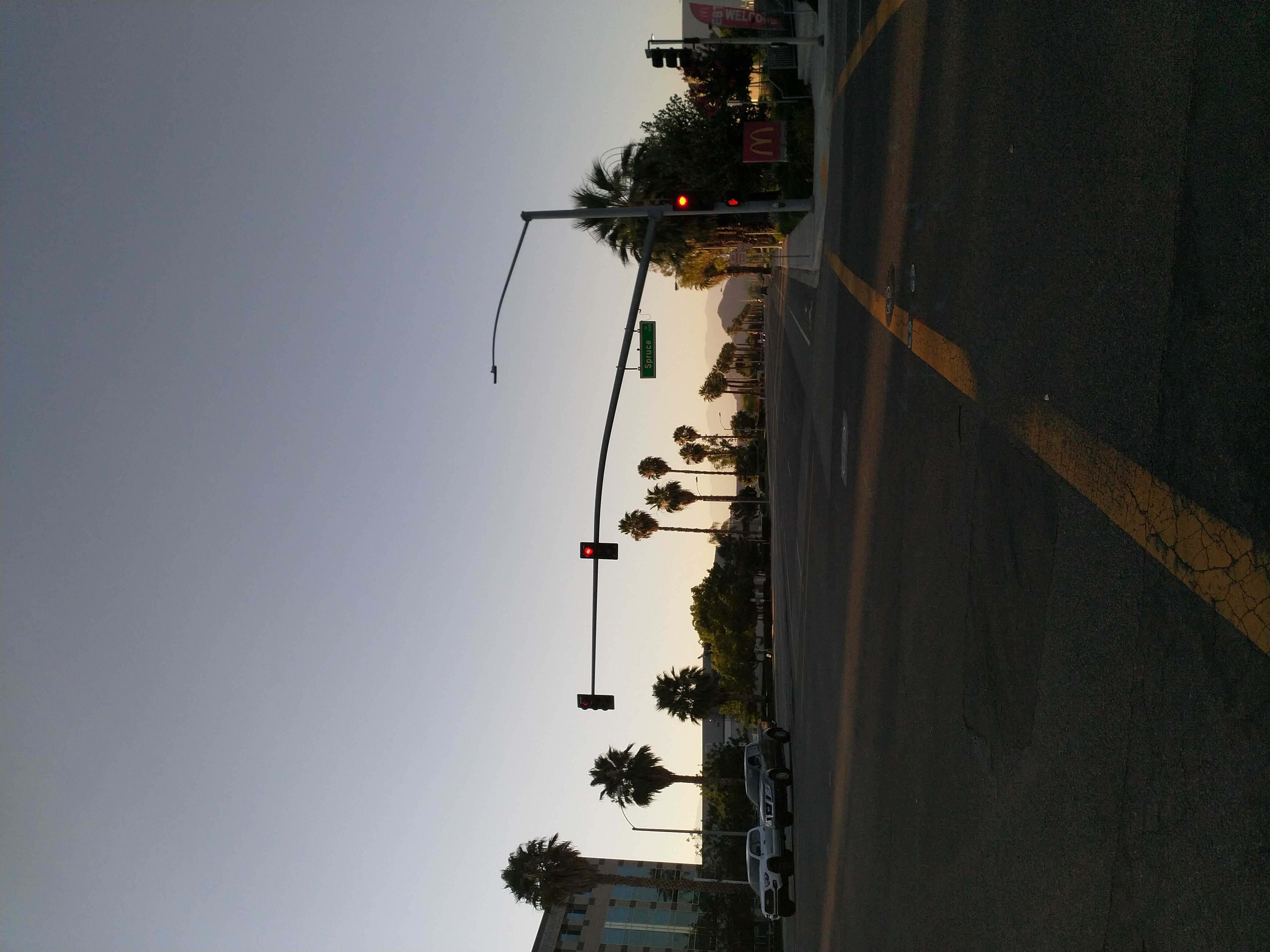 Southern California was very different from what I am used to, and I used the weekends to do some exploring. Around Riverside, there were some very nice hiking trails, including the Two Trees Trail, shown in the photograph below.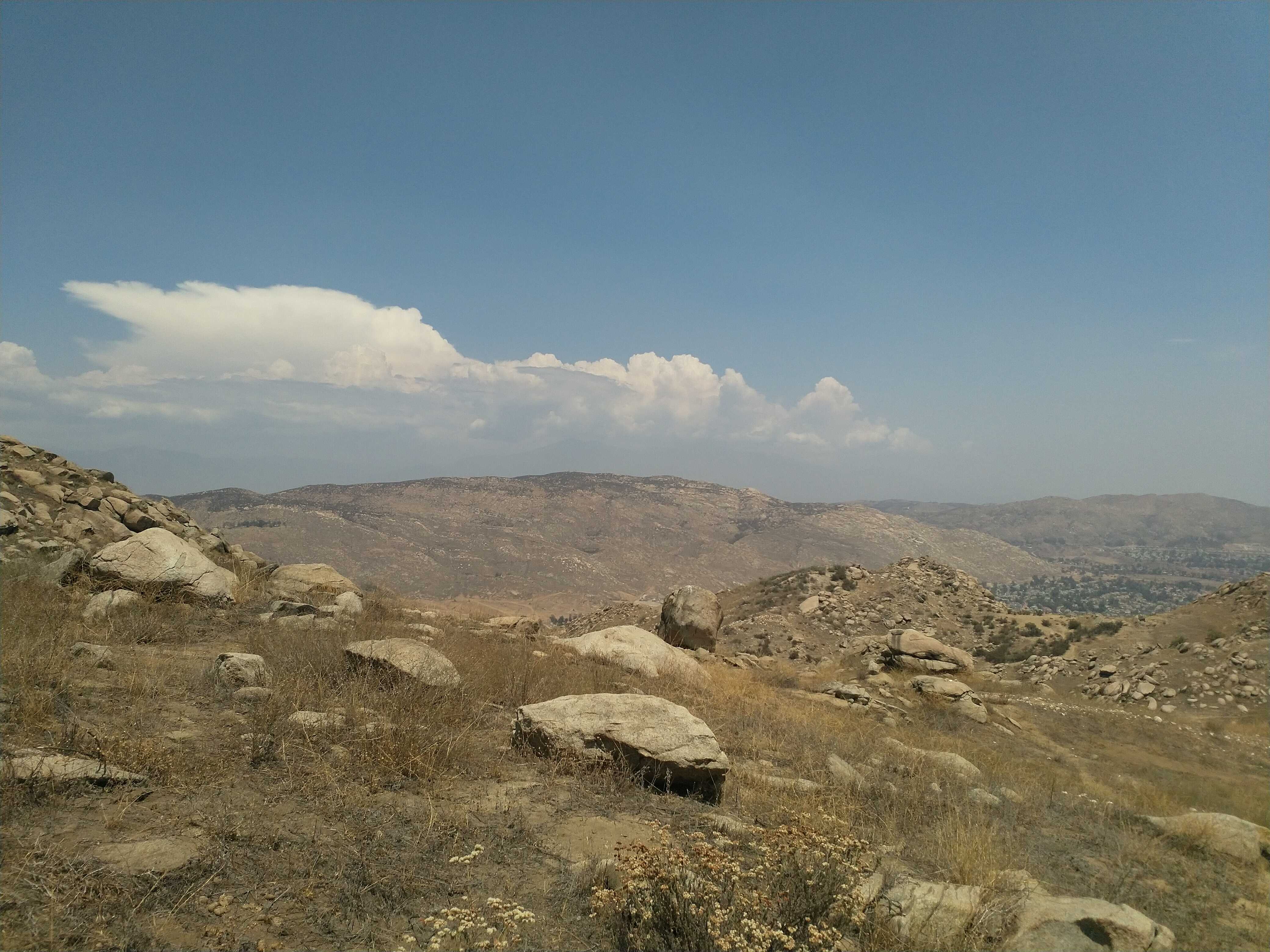 One thing that I can certainly recommend trying in Southern California is Mexican-style fruits from the many street vendors. They put some delicious sauce and seasoning on them - very refreshing after a long hike in the heat!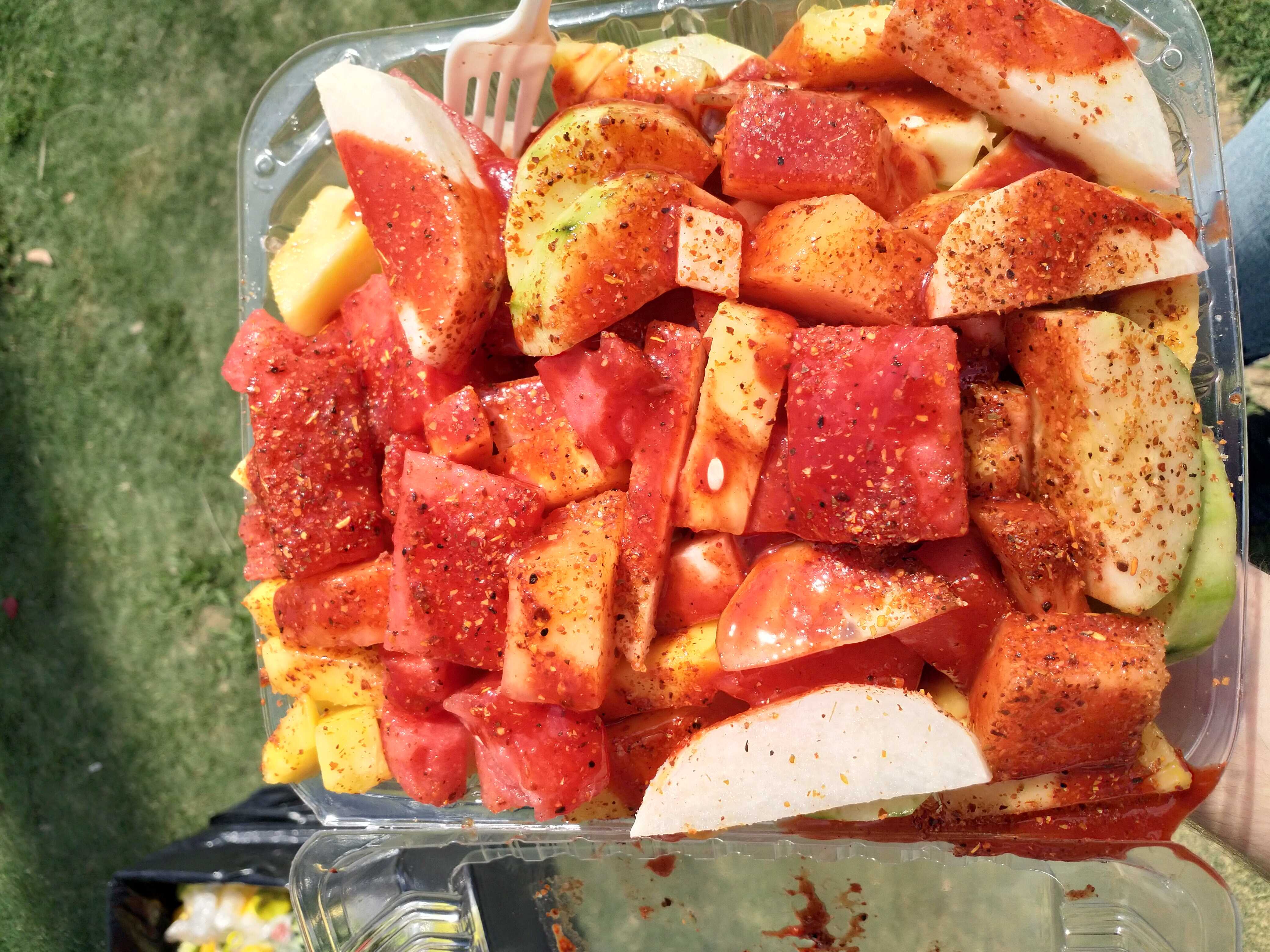 On one weekend, I took a trip to nearby Los Angeles, where I hiked past the Griffith Observatory and around to the Hollywood Sign. The picture below is taken from the point which is the closest you can get to the sign itself.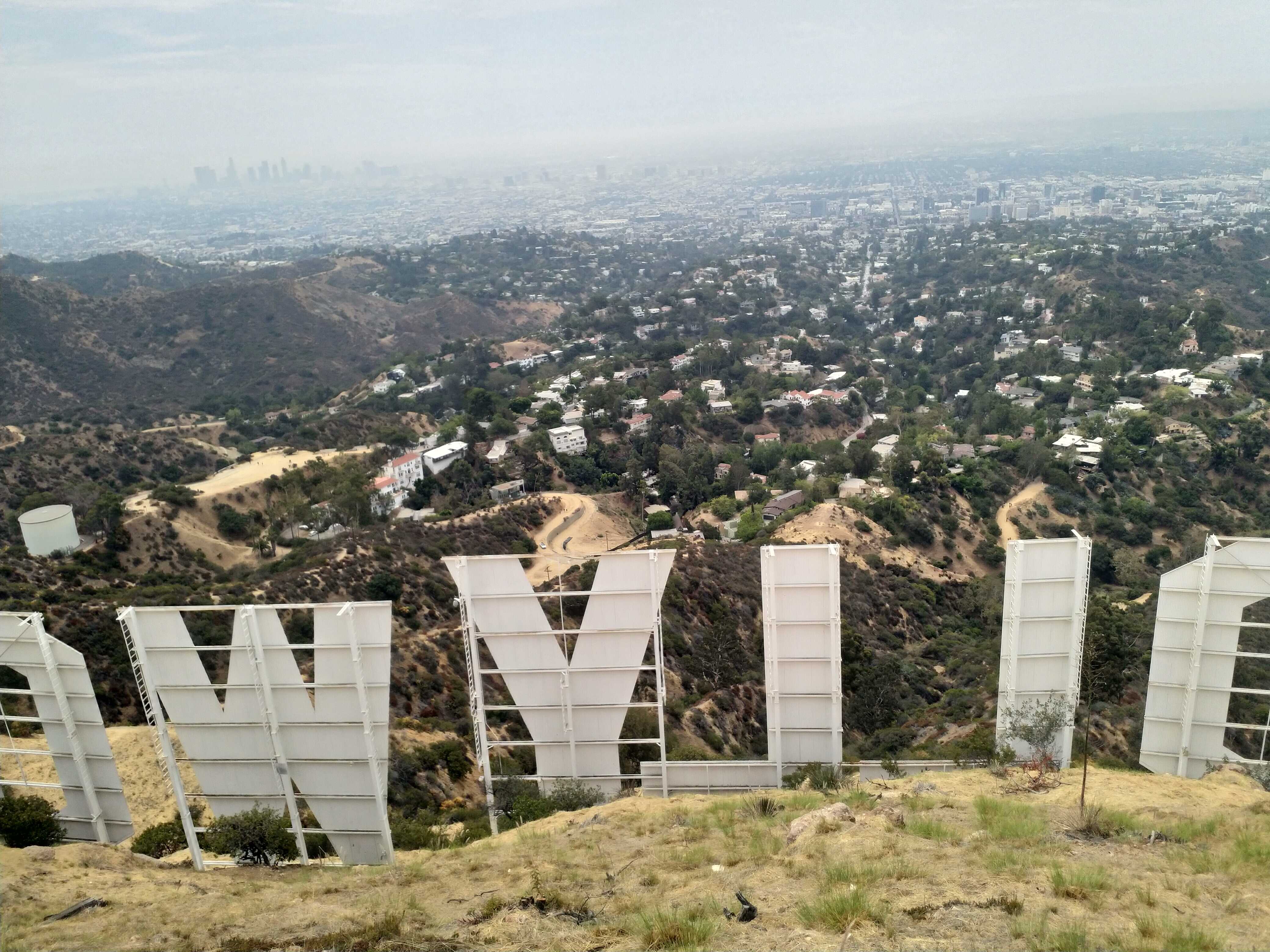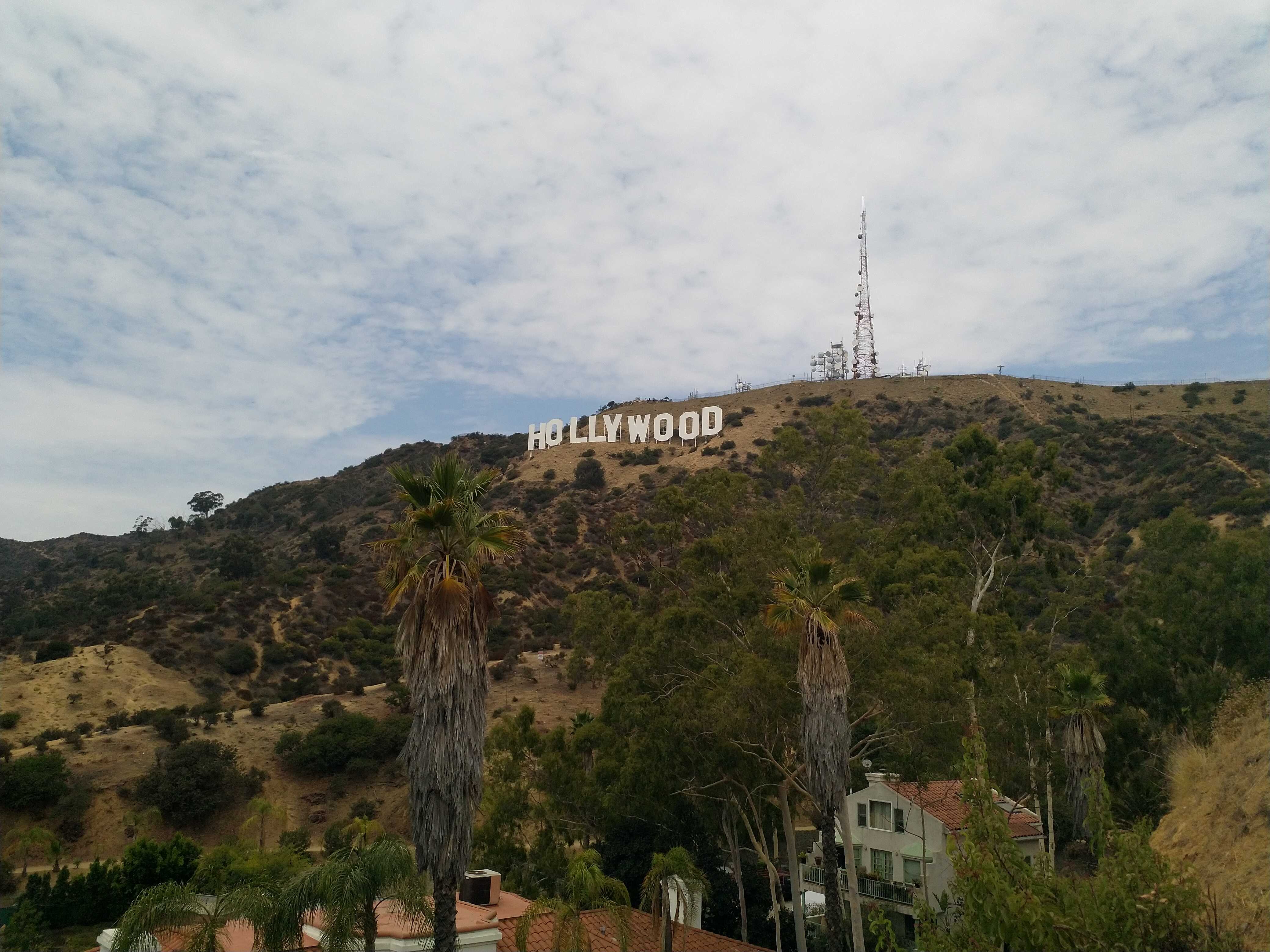 On Sundays, there is a market south-east of Downtown LA called Smorgasburg, which has an amazing variety of foods, with lots of vegan options. When I was on the bus into LA from Riverside, the guy sitting next to me had told me that I need to try chicken and waffles at some point. Being vegan, I mentally dismissed this, but I found a very good vegan version of this dish at one of the stands!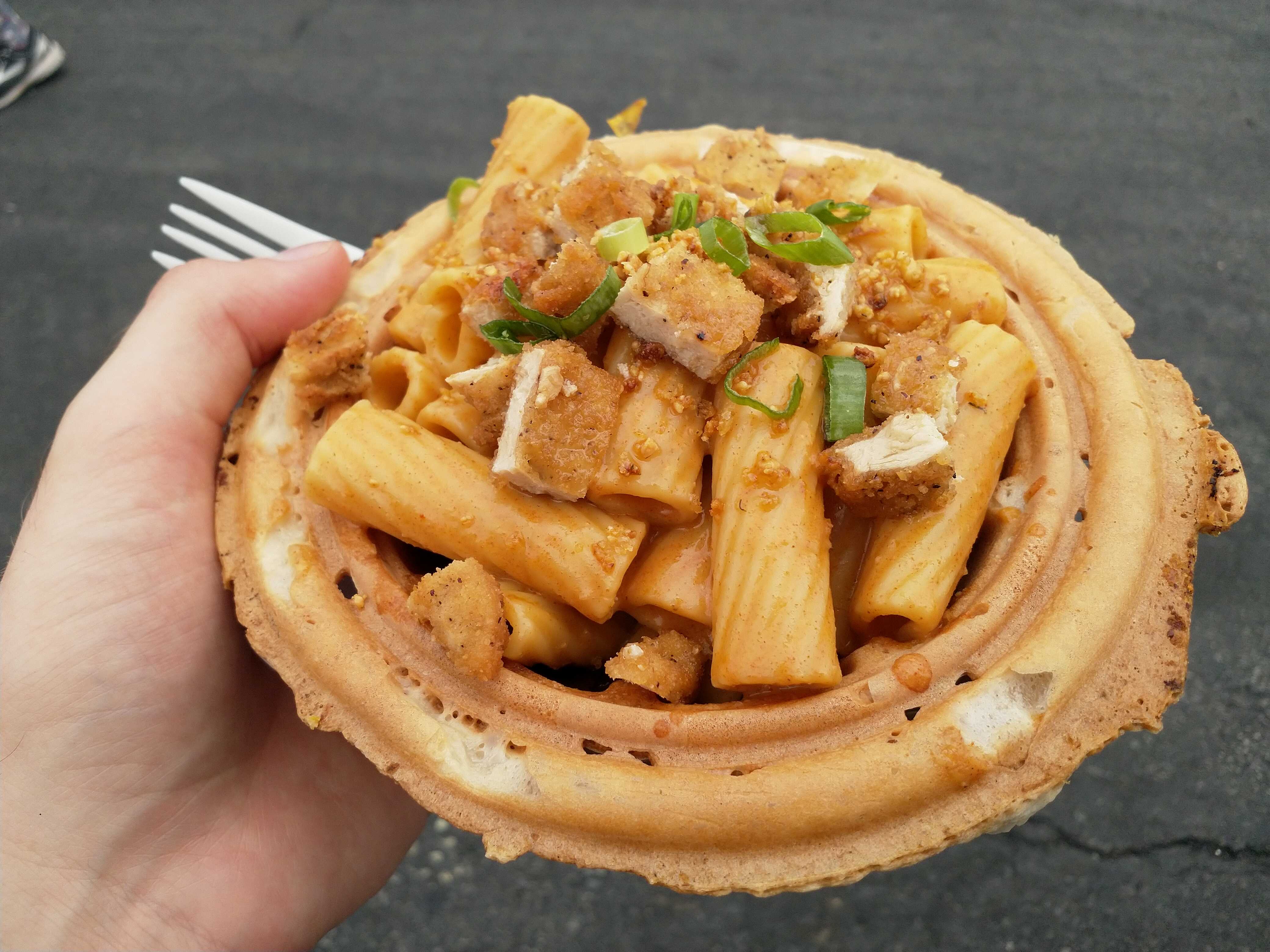 In general, I found Southern California to have a thriving live music scene. In Riverside, I went to see New Found Glory and Four Year Strong at the Riverside Municipal Auditorium. My 17-year-old self would have been very pleased!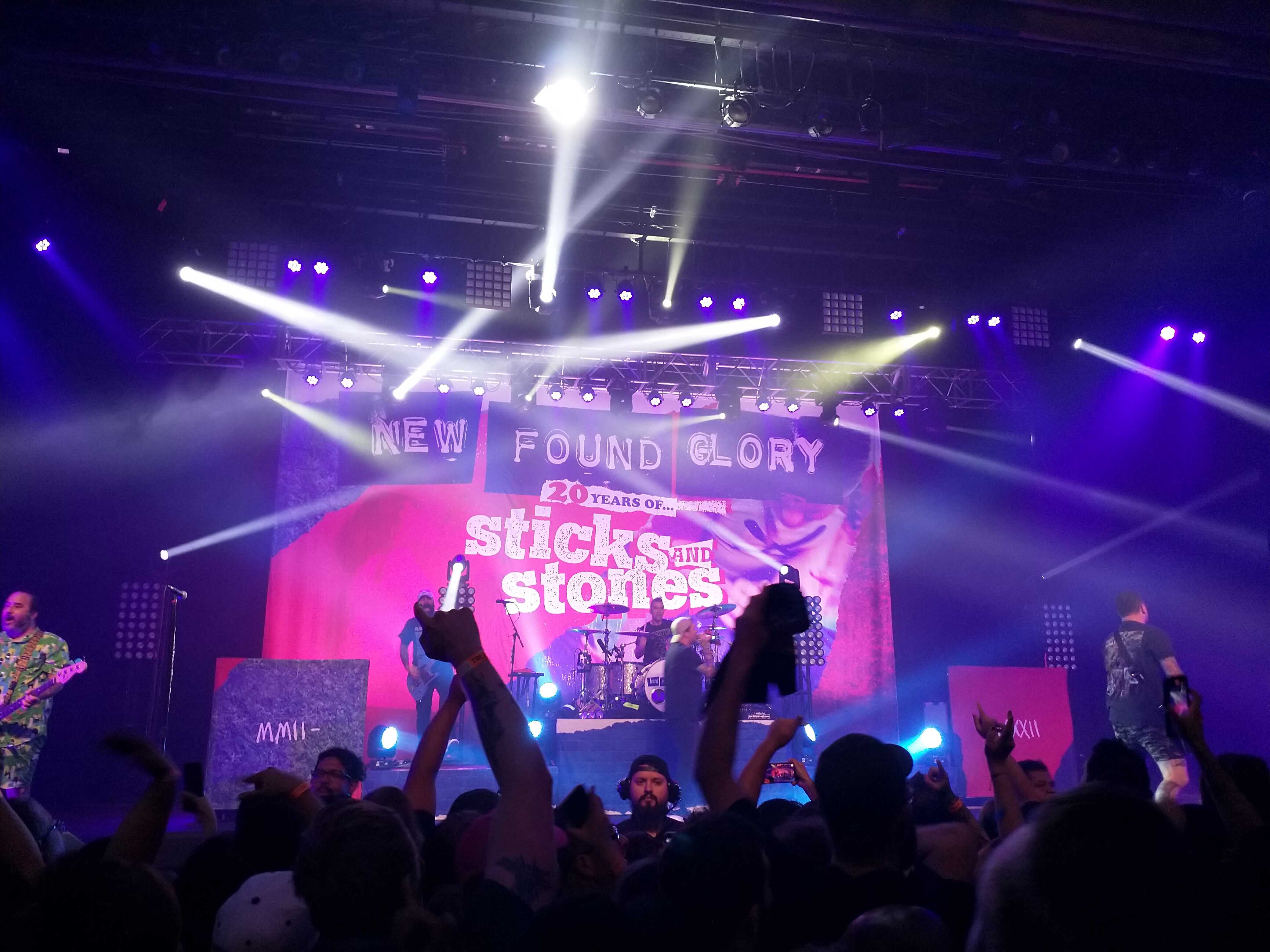 On another weekend, I went with some very cool people I had met before whilst hiking on a drive through Los Angeles to Malibu. The road along the coast looked straight out of a holiday brochure!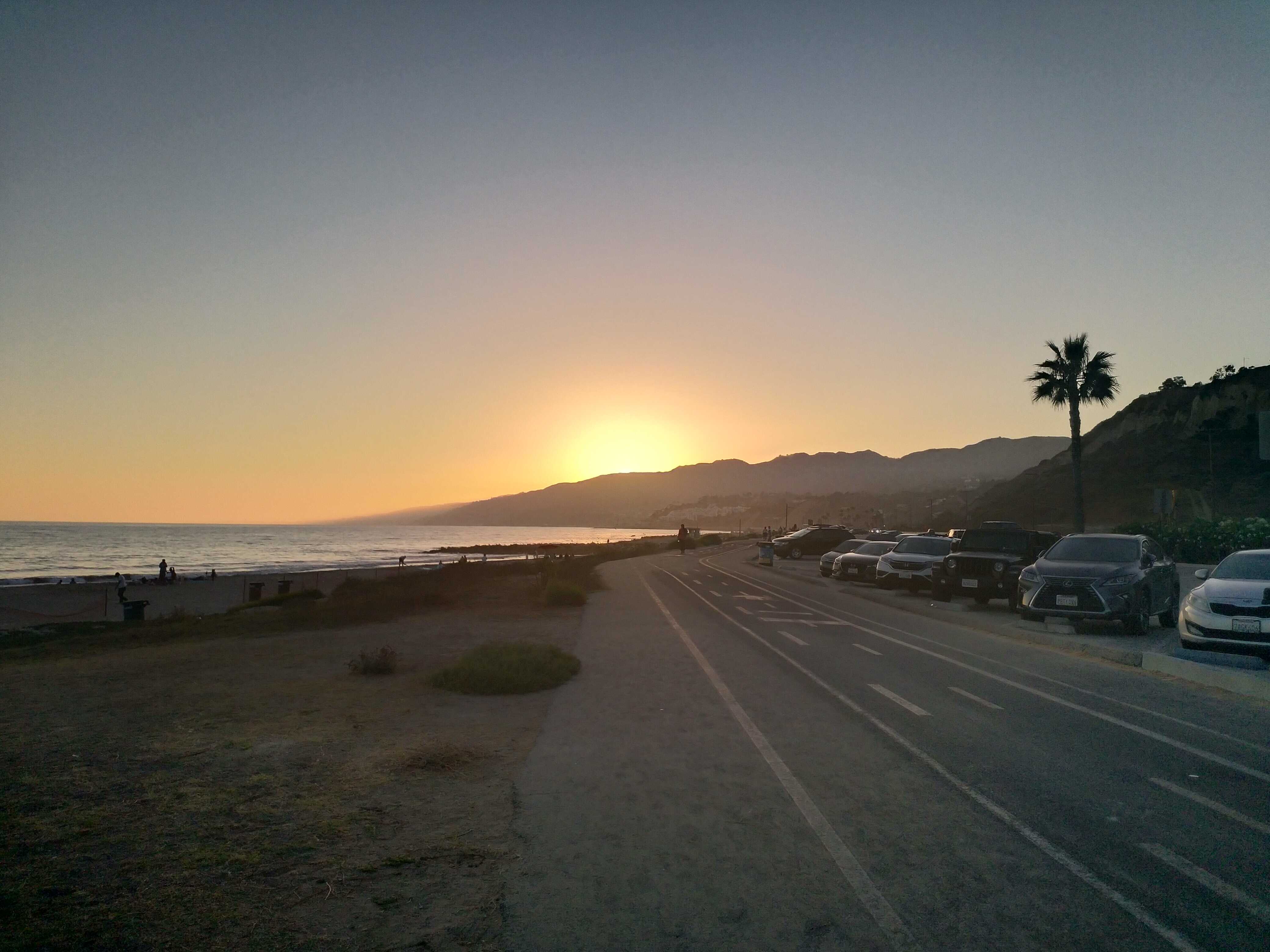 Towards the end of my trip, I went with one of the other PhD students in Ran's group to Joshua Tree, a national park to the east of Riverside, where there were lots of interesting rock formations, like Arch Rock, shown below.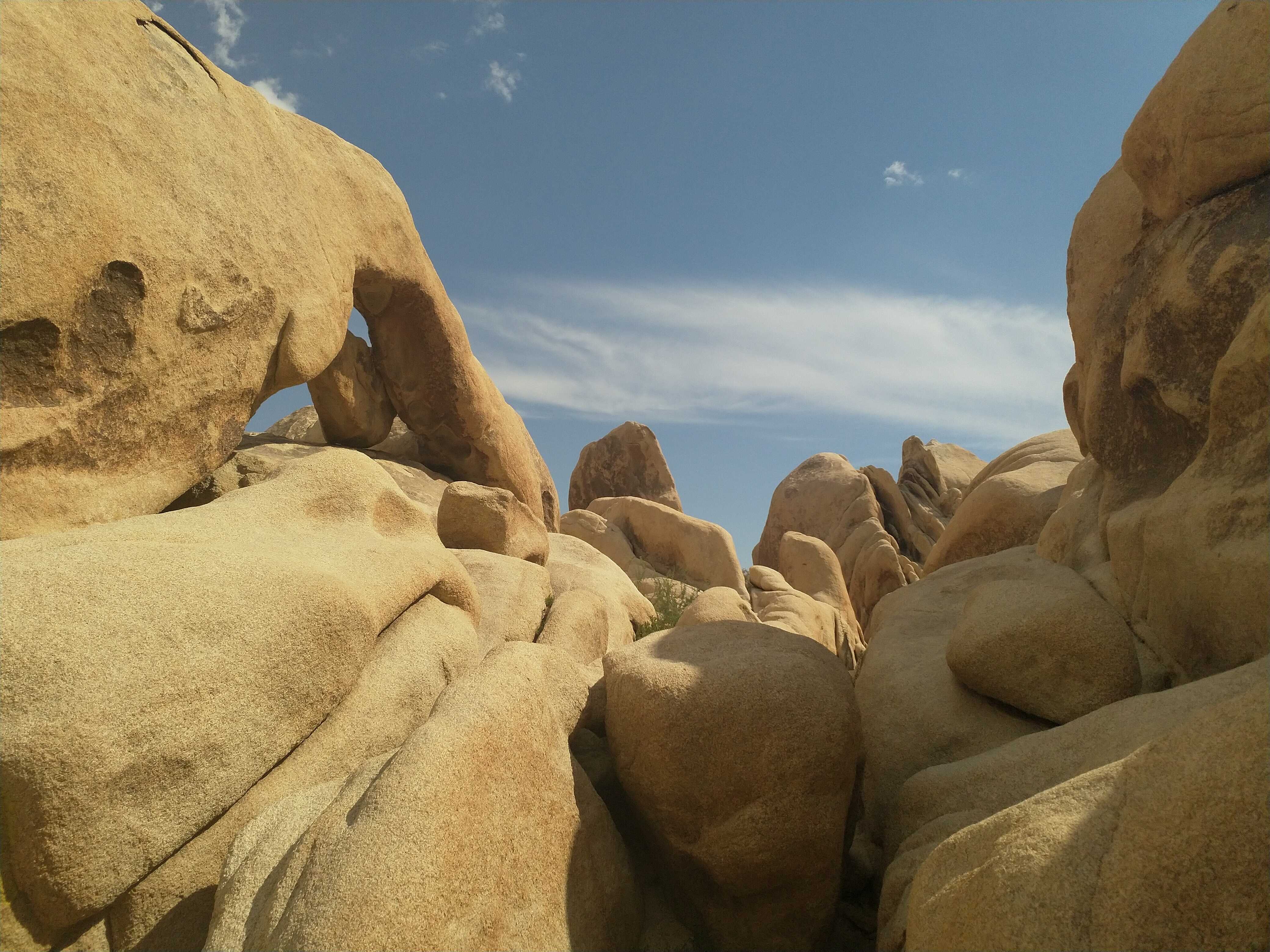 Finally, after two and a half very fun and interesting months, I returned home to Duisburg.